Beaumont Motorcycle Accident Lawyer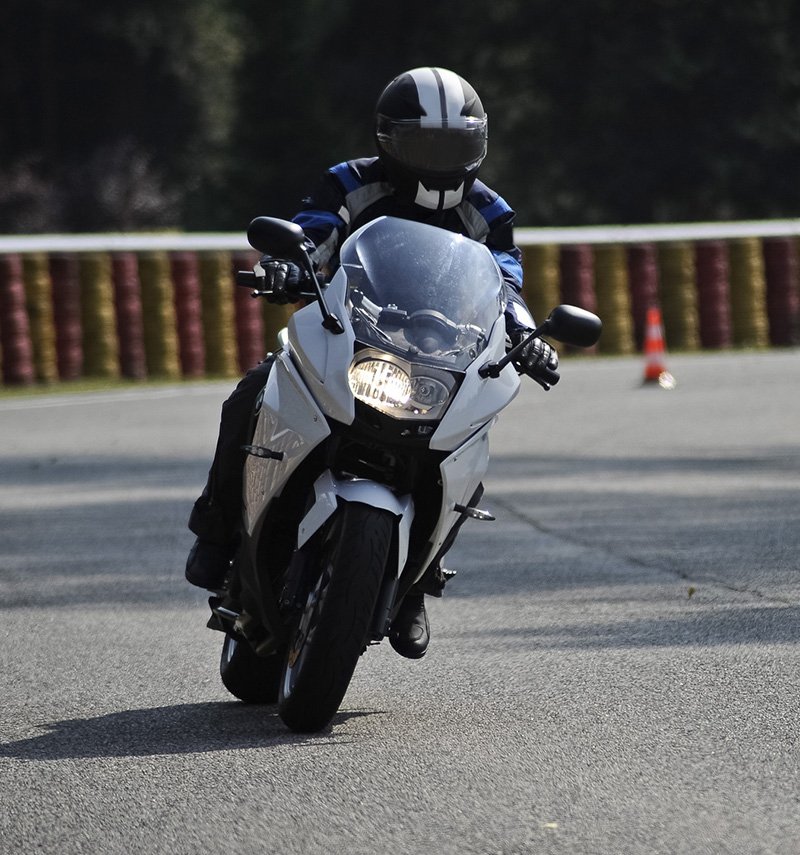 Whether used to skip the grind of city traffic or to experience the scenic beauty of Texas landscapes, motorcycles are ideal in their fuel efficiency and the sense of visceral closeness to the road.
Yet, the very thing that makes riding these vehicles appealing to many is also what makes them so dangerous in an accident. It is this danger that may unfortunately lead to serious injury after an accident.
If you or someone you love has been injured in a bike collision in Beaumont, Texas, finding a competent Beaumont motorcycle accident lawyer is vital to securing maximum compensation and restoring quality of life.
After a Motorcycle Accident
Ordinarily after an traffic accident, information is exchanged, authorities are contacted, the scene is documented and visits are made to medical professionals as needed. These steps may be less possible in a motorcycle accident. Even if a rider is wearing full protective gear, a rider is still left much more vulnerable than an automobile driver. When involved in a motorcycle accident, a rider may thus immediately be whisked off in an ambulance. This means that properly exchanging information and documenting the scene may not occur. Unideal situations abound when it comes to accidents involving motorcycle riders, which is why searching for a Beaumont motorcycle accident injury lawyer as soon as possible following a bike accident is of the utmost importance.
For riders, there is also an unfortunate public stigma against motorcycle riders, one that may affect the judgement of the authorities, insurers, and courts. Due to the complex added layers that arise following a motorcycle accident, it is always advisable for all parties involved to immediately consult the motorcycle accident lawyers in Beaumont.
Why Do I Need a Lawyer?
It is not uncommon for the attorneys at Carabin Shaw to receive pushback from people on the need to have a lawyer when navigating a motorcycle accident. This is largely due to the hope that insurance companies will cover any damages that may be related to a motorcycle accident. However, most Beaumont motorcycle accident lawyers can attest to the fact that insurance can both be a headache and ultimately ineffective in covering all of the costs that can pile up following a motorcycle accident. Though insurance is traditionally supposed to provide financial assistance to cover costs and restore quality of life to victims, the actuality is not as ideal as one would hope.
When an insurer is processing a claim, there are mechanisms in place to help the company potentially avoid having to pay out large sums of money. This is why insurance companies generally try to establish fault; if fault is not assigned to their client, the company can often avoid covering damages. Due to this, insurers will work tirelessly to assign fault, which is where having a motorcycle accident lawyer in Beaumont becomes incredibly helpful.
For the attorneys at Carabin Shaw, having experience in dealing with insurers is a necessity. Our Beaumont motorcycle accident lawyers know how insurers work and are able to help you or a loved one navigate through the complex insurance claim process. Further, Carabin Shaw has a team of investigators who can help insure that our clients are not being held liable for something out of their control, or even something that someone else is at fault for.
Free Initial Consultation: The Attorneys at Carabin Shaw Want to Help You
Though the state of Texas does require a minimum amount of coverage for drivers, the costs of a motorcycle accident may far exceed that minimum. In these scenarios, riders or drivers may end up with mental, physical, or financial damages that insurance won't cover. The only answer to receiving the help you or a loved one may need after a motorcycle accident may reside in filing a claim in a civil court with a motorcycle accident lawyer in Beaumont at your side.
With decades of experience representing clients all across Texas, the lawyers at Carabin Shaw have represented and won countless cases on behalf of bike accident victims. We want to restore your quality of life and assist you in your journey toward recovery as well. Call to schedule an initial consultation – we will go over the details of your case and share a bit about our firm. Once you have chosen to move forward with our representation, we will take over all communication with insurance companies and take care of all necessary paperwork related to the civil case.
Let us help. Carabin Shaw has Beaumont motorcycle accident lawyers with the expertise and legal know-how to help.  Call us toll-free now at 1-800-862-1260.